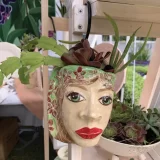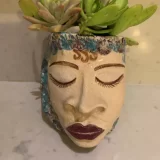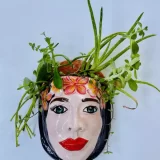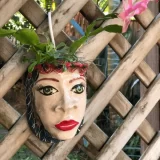 Ceramic Head Pots
Description
I added these quirky and individual Ceramic Head Pots which I call my 'Painted Ladies' a few years ago. Something fun for the garden which adds a bit of frivolity and a talking point!
Hand formed from robust Special K white clay perfect for forming the heads. Filled with different types of succulents and containing a drainage hole.
Can be purchased at my events including the plants but shipped without plants. Special sizes can be made to order.
Large: $100
Regular: $75
As all pieces are created individually and require specific pricing. Please place a quote request for Nicole to confirm final pricing and shipping costs for your unique item request.